About
It is extraordinary that a fun awards night, organised entirely by voluntary labour has survived for more than twenty five years and is still going strong. There is even a best-selling book about it.

What began as a joke has morphed into a fun but deadly attack on Australian male sexism. Each year the Awards receive more and more media attention. The British press has always been fascinated by what  they perceive as Australian ockerism. However the change from fun commentary to serious reporting really peaked in 2012 when the ABC Television news announced the winner on their 7pm bulletin.

What began as a small lunch in 1993 is now a swish dinner in Parliament House for 3-400 women. The original Gold Ernie award was joined in 1994 by four silver Ernies in the categories of Political, Judicial, Media and Industrial. Later a "Warnie" for Sport and a "Fred" for Clerical was added. An "Elaine" for women who have let the side down also appeared. Finally a Good Ernie was added to encourage the boys to behave better.

Originally the winners were decided beforehand but the women guests very quickly took affairs into their own hands and the famous boo-off was born. Latterly the women have also dressed up to honour the theme of the year…equal pay, the pill, women's suffrage etc. It's amazing how little excuse women need to get into fishnet tights.

The categories of men who say the Gold winning remark have changed through the years. Originally it was the judges and the trade unionists but as they cleaned up their acts the sportsmen and now the celebrities have taken over. Politicians are always a reliable standby.

At the beginning of each year we fear that no one will say anything terrible during the year so we won't be able to have an "Ernies". We are never let down. While men continue to say terrible things about women, there will be an "Ernies".


Who is 'Ernie'?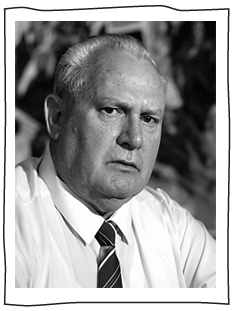 Just as no one remembers who Oscar actually was, few people remember the original Ernie. However, women in the trade union movement in the 1980s and 1990s recall him well.
Ernie Ecob was the secretary of the AWU, the old Shearers' Union, and was famous for his comment that women only wanted to be shearers for the sex. He also failed to endear himself to women in many other ways. In fact as Charlie Oliver, the previous AWU secretary who appointed Ernie to the job said, 'I've made a blue. I've put a yobbo in as secretary'.
THE GOLD ERNIE
THE INDUSTRIAL SILVER ERNIE
THE JUDICIAL SILVER ERNIE
THE MEDIA SILVER ERNIE
THE POLITICAL SILVER ERNIE
THE WARNEY FOR SPORT
THE FRED FOR CLERICAL/CULINARY/CELEBRITY
THE TRUMP (PREVIOUSLY THE CLINTON) FOR REPEAT OFFENDERS
THE GOOD ERNIE
THE ELAINE
FOR REMARKS BY WOMEN LEAST HELPFUL TO THE SISTERHOOD